2023 Dedicate® Stressgard® Fall Rebate Program
Protect your turf from snow mould and save with Envu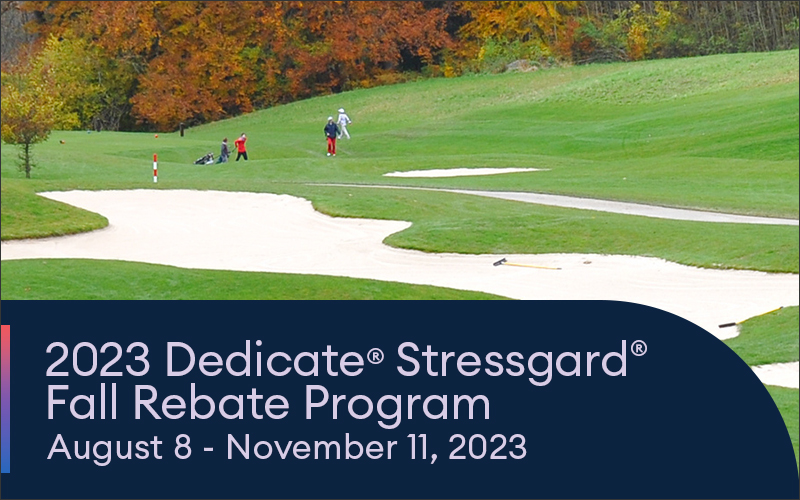 Take care of your turf and your budget this winter with Envu's 2023 Fall Rebate Program. Get instant savings on Dedicate® Stressgard® which delivers proven snow mould control along with lower environmental loading for affordable fall and winter disease control. Talk to your Envu approved Agent today to see how Dedicate Stressgard can offer you peace of mind this winter.
The offer:
Save up to 10%* on eligible Envu product purchases of Dedicate® Stressgard® in 2023.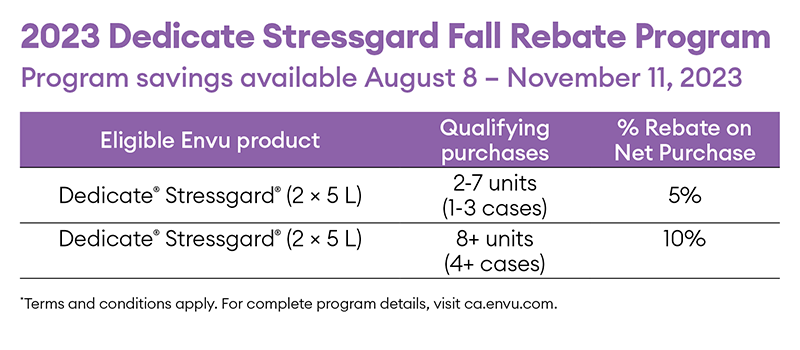 Eligible Products:
Envu's Dedicate® Stressgard® (2x5L)
Promotional period:
August 8 – November 11, 2023, The Program is subject to product availability. Envu's interpretation of the Program is final.
Contact us for any questions you may have.
ALWAYS READ AND FOLLOW PESTICIDE LABEL DIRECTIONS. Envu, the Envu logo and Dedicate® Stressgard® are trademarks owned by Environmental Science U.S. LLC or one of its affiliates. ©2023 Environmental Science U.S. LLC. All rights reserved.