2022 Stressgard Advantage Club In-Season Program
Give your members the conditions they have been dreaming about all winter without breaking the bank. Make 2022 the year you have a plant protection plan in place so those precious times away from the course this season are stress free.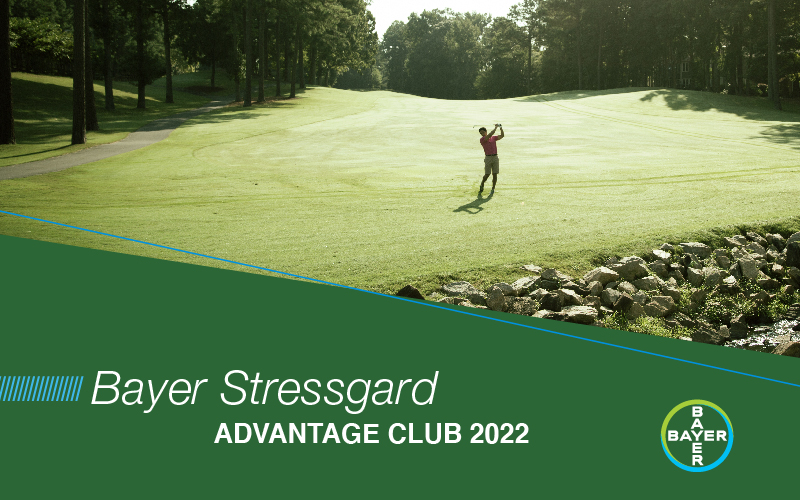 If you're not already a Stressgard Advantage Club member receiving preferred pricing don't worry, any golf course that meets all the terms and conditions of the program will receive a year-end rebate based on their total net purchases of eligible products.
Get started today by talking to your Bayer territory sales manager or preferred Bayer Agent sales rep to find out how much you can save.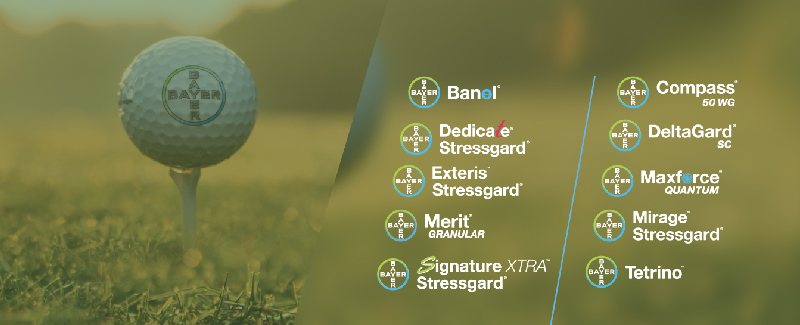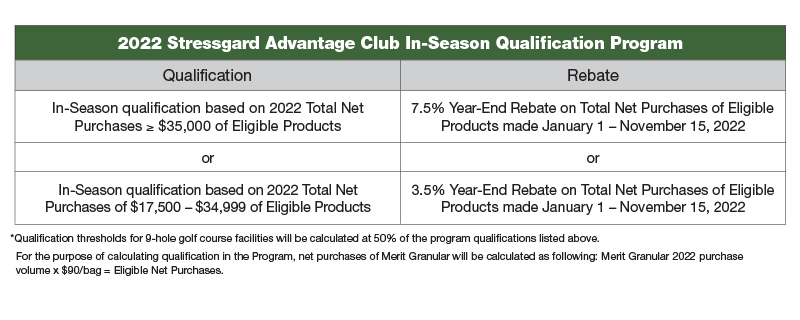 REBATE PAYMENT CALCULATION: At the end of the program, period total eligible purchases will be verified by means of Bayer's agents' sales reports for all eligible products.
PROMOTIONAL PERIOD: January 1, 2022 through November 15, 2022.
Questions About the Program or Qualifications?
Talk to your Bayer Territory Sales Manager.
ALWAYS READ AND FOLLOW PESTICIDE LABEL DIRECTIONS.Bayer, the Bayer Cross, Banol®, Compass®, Dedicate®, DeltaGard®, Exteris®, Maxforce®, Merit®, Mirage®, Signature XTRA Stressgard®, Stressgard® and Tetrino® are registered trademarks of Bayer Group. Used under license. Bayer CropScience Inc. is a member of CropLife Canada. ©2022 Bayer Group. All rights reserved.