Anthracnose Management - August Edition
Anthracnose severity is on the rise throughout much of eastern Canada on both annual bluegrass and creeping bentgrass surfaces. This disease is best managed through a combination of cultural practices
Anthracnose severity is on the rise throughout much of eastern Canada on both annual bluegrass and creeping bentgrass surfaces. This disease is best managed through a combination of cultural practices and a strong fungicide program. Sand topdressing (at the rate of growth), spoon feeding nitrogen every two weeks, and alternating mowing and rolling are great ways to help mitigate anthracnose severity. In addition, preventing wilt stress through daily moisture monitoring will help keep infected plants from declining rapidly.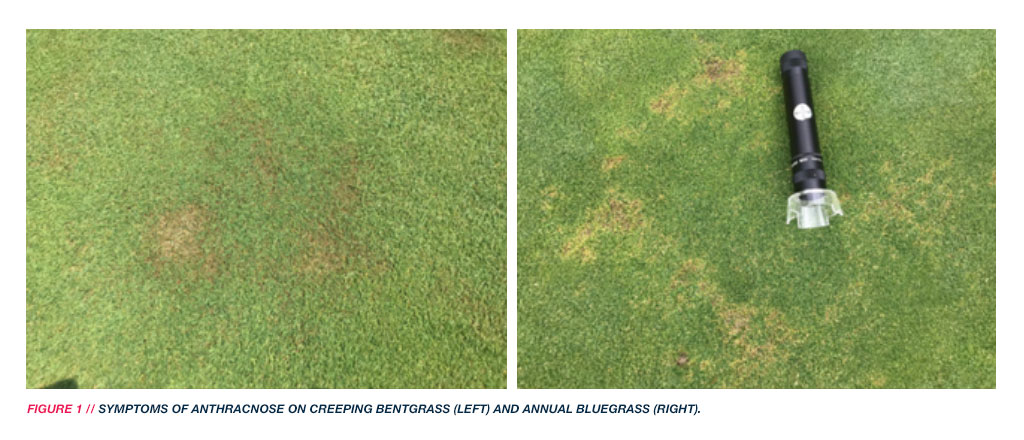 Anthracnose can cause serious injury despite the use of many of the aforementioned cultural practices. Fungicide selection is critical for maximizing your anthracnose management program. Many newer fungicides have a limited spectrum of activity. In addition, the strobilurins class of fungicides are broad spectrum; however, they can be very weak against anthracnose in mid-summer. For these reasons, it is important to consider other fungicides to combat this problematic disease as we head into mid-late August.
Mirage Stressgard and Signature XTRA Stressgard are excellent fungicides for anthracnose control. Mirage contains the DMI chemistry Tebuconazole formulated with Stressgard. This product has excellent summer safety during hot-humid weather and is powerful against anthracnose, as well as dollar spot, Bipolaris leaf spot, and many Rhizoctonia diseases. More importantly, this chemistry can control strobilurin resistant anthracnose populations.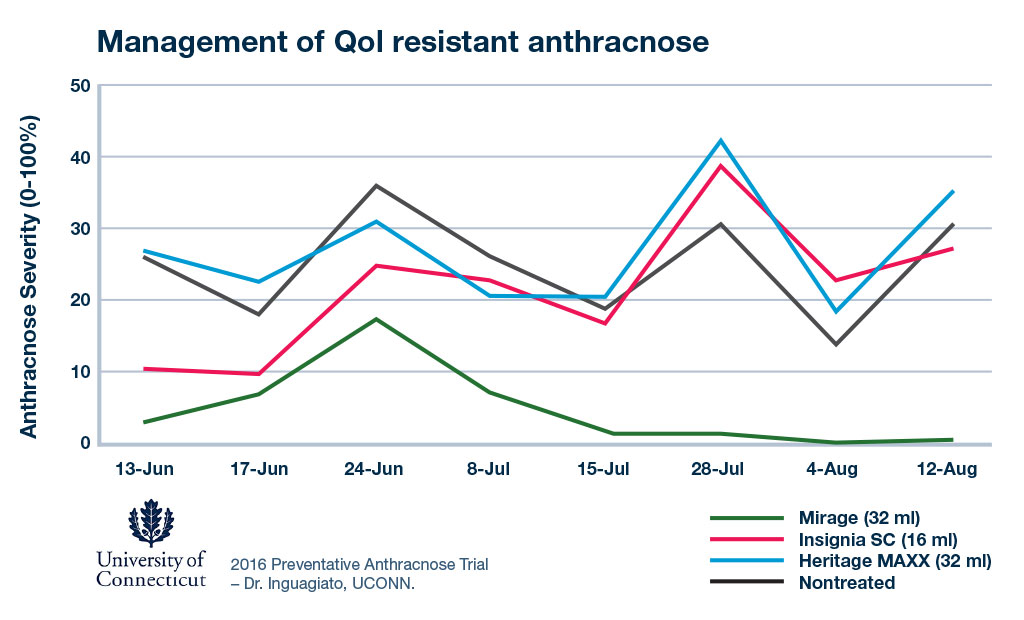 Signature XTRA is also a great tool to mitigate anthracnose severity during the summer months. Signature has a two-prong approach to reducing anthracnose severity. First, the active ingredient Fosetyl-Al has direct fungicistatic properties against a number of different diseases including both anthracnose and Pythium. Secondly, this product improves plant physiology and functionality through plant health benefits and reduces the overall stress on low mown and high trafficked playing surfaces.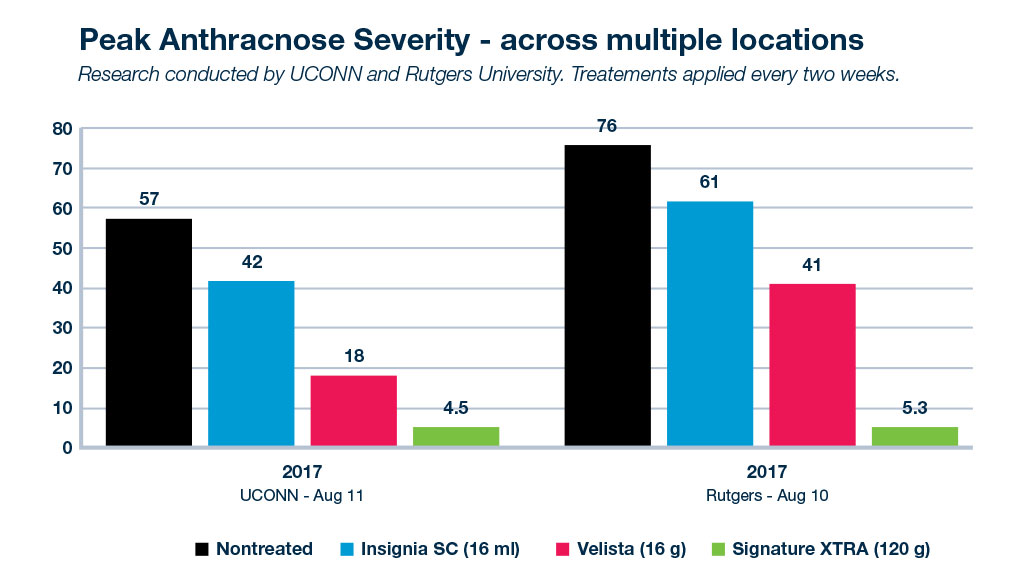 In a curative situation, it is important to incorporate both a strong cultural and chemical program. In areas of high infestation, consider a two-application approach with the second application approximately 14 days after the first application. Mirage Stressgard (32 ml) tank mixed with Signature XTRA (120 g) alternated with Signature XTRA and a contact fungicide is the best proven two-application strategy for curative control of anthracnose.
Please do not hesitate to reach out directly to your local Bayer Territory Sales Manager with any questions relating to your disease management program.