Are Snow Mould Reapplications Necessary?
The seasonally warm start to October in the Prairies and Mountain West has given way to cold temperatures and widespread snowfall. As a result, many golf course superintendents have already applied snow mould fungicides. As weather patterns continue to shift this autumn, the hardest question in snow mould circles is being raised. Do I need to reapply snow mould fungicides if the snow bares off?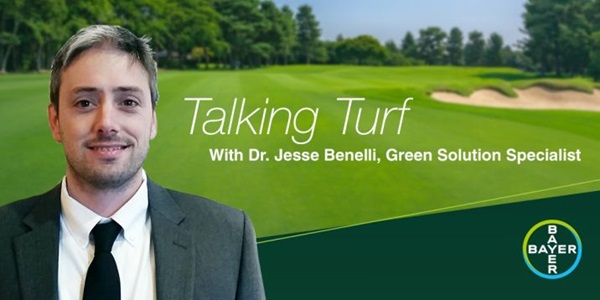 What we currently know about snow mould fungicide degradation
In optimal conditions, many snow mould fungicides can last for up to 90 days at high enough concentrations to be effective. That said, effective snow mould control can persist even longer by injuring the fungus enough to where it doesn't have time to re-establish and cause disease symptoms. Snow mould breakthrough occurs when the concentration of fungicides begins to decay, and the fungus has enough time to rebound to a point where symptoms become evident. This occurs most commonly in areas that experience a long duration of continuous snow cover and suffered a fungicide degradation event. The main drivers of fungicide degradation are environmental. Warm temperatures (>10°C), rainfall, and snow melt are key contributors to fungicide decay.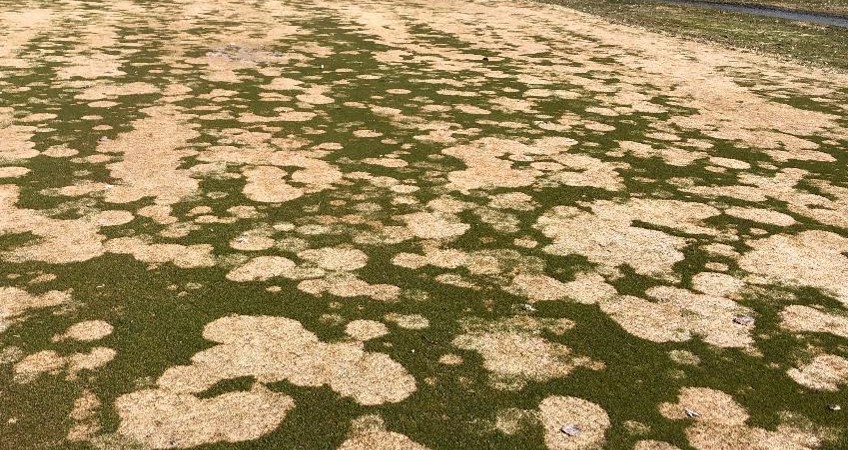 What to consider when making a reapplication decision
How long does snow cover typically persists? Areas that tend to experience greater than 100 days of deep insulating snow cover are at the greatest risk of snow mould breakthrough.
How early were the degradation events (i.e., snow melt)? Degradation events that occur early in the season may likely cause the greatest risk of snow mould breakthrough. There are some situations where 20% or more of the fungicide has already been depleted before the advent of permanent snow cover.
Having peace of mind. One of the worst things about the winter months is not knowing how well your fungicides are performing under snow cover. If you tend to spend the winter worrying about snow mould performance, then a reapplication may help put you at ease. In these situations, take advantage of a spray window if it affords itself.
Regulatory considerations. Be aware that some snow mould chemistries do not permit reapplications. This includes products that contain chlorothalonil. Chlorothalonil (at the snow mould rate) can only be applied once during the year. Additionally, certain product labels only permit one snow mould application per year.
Bayer solutions
Dedicate™ Stressgard® is a new fungicide launched exclusively in Canada in 2020. This fungicide contains the leading DMI chemistry Tebuconazole premixed with the QoI fungicide Trifloxystrobin. This combination is blended with Stressgard Technology to deliver consistent and reliable results against snow mould fungi. The flexible label allows for multiple fall applications for snow mould control.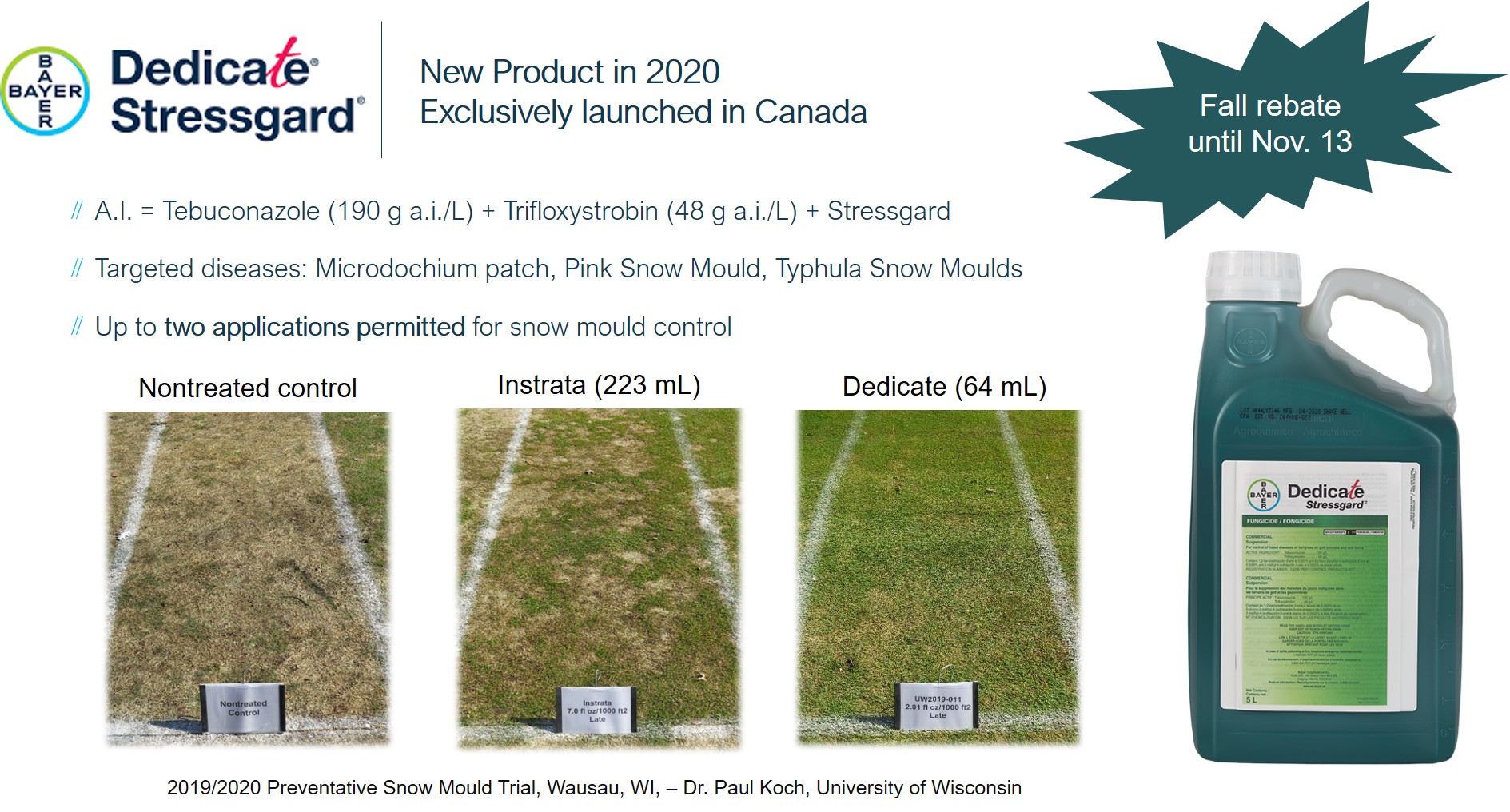 Where to buy Bayer fungicide products? Visit your local agent/distributor.

For more information about your snow mould protection program, contact your local Territory Sales Manager.