Dollar Spot - A call to arms
We have edged passed the summer solstice. The longest day of the year was June 21st. What does this mean? It means that each night is now getting longer and longer. It is at night when many pathogens begin their feeding frenzy. Nights are when the winds calm and the humidity rises. Unfortunately, it doesn't appear to result to cooler conditions any time soon.
Widespread heat is expected across much of Central to Eastern Canada over the next several days. Temperatures will rise into the lower 30's in some regions and the heat index will be even warmer. We can blame the elevated dew points for the instant feeling of discomfort when we step outside.
These conditions will render many turf systems extremely vulnerable to a full spectrum of disease activity. This includes brown patch, Pythium blight, and anthracnose among others. The disease I would like to focus on, however, is dollar spot.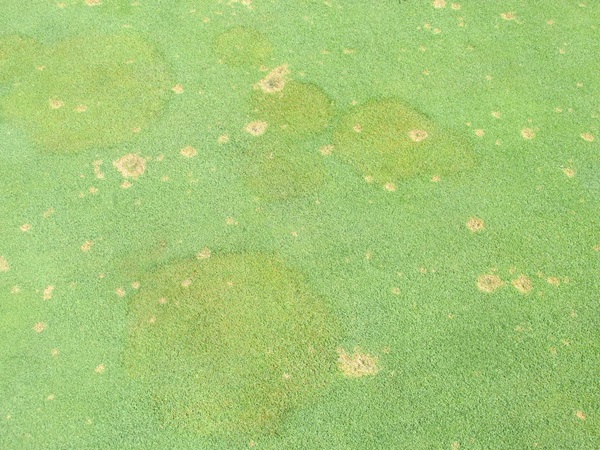 Dollar spot AND brown patch may be tag-team partners this week in much of Central to Eastern Canada. Photo by Jesse Benelli, Ph.D.
The dollar spot pathogen is likely to resume growth during the foreseeable future. This is when we need to get into the habit of dialing in our cultural practices to lend a helping hand to fungicide treatments. The removal of dew (through rolling or poling) will help minimize the duration of leaf wetness.
Fungicide selection will be critical this week. On fairways, tees, and greens, I encourage the use of broad spectrum fungicides that can control not only dollar spot, but also brown patch on susceptible turf species. Next, selecting the rate and re-application interval will be of equal importance.
Research has demonstrated that fungicides tend to break down more rapidly during extended periods of heat. With that in mind, it may be wise to increase the rate of application as well as closely monitor the performance of the application towards the end of its recommended spray interval.
Bayer Solutions
Bayer has a strong lineup of products that can provide fairway and putting green solutions for dollar spot and brown patch. Exteris Stressgard, Mirage Stressgard, and Interface Stressgard are all labeled for the control of these two aforementioned diseases. Additionally, these materials also offer end-user flexibility in regards to product rate and spray interval. These products are labeled for dollar spot and brown patch control for up to 21 days, depending on the rate selected.
The addition of Signature XTRA Stressgard would be a great tank-mix partner this week on putting green surfaces. This is the only product is labeled for control of both anthracnose and Pythium root rot. These two diseases can easily slip through the cracks in a conventional spray program. Always read and follow label instruction to ensure maximum effectiveness of these products.