Fungicide programming with Signature XTRA Stressgard
High heat and humidity has inundated areas of southern Ontario and Quebec. Recent daytime temperatures have crept above 30°C and remained above 20°C at night. These temperatures (coupled with high relative humidity) have created a steamy environment for pathogen activity and disease development. There is little doubt that this environment is much more favourable for pathogen growth than it is for plant growth and vigour. It is during these times that plant protection is critically important.
Many folks have already initiated their summer disease control programs on fairways, tees, and putting green complexes. To date, our primary issues through the month of June have been dollar spot, brown ring patch, and a little bit of Microdochium in the cooler climates. Moving forward, many of our challenges will biotic AND abiotic. Abiotic stress on highly trafficked closely mown turfgrass can be a chronic problem on, and near, putting green complexes.
To help manage biotic and abiotic stress, we recommend a fungicide program integrated with a newly formulated product called Signature XTRA Stressgard. This is the latest product in the Stressgard family that helps thwart summer stress before it starts. The reason for the reduction of summer stress using Signature XTRA Stressgard is actually 3-fold.
Optimization of Stressgard formulation. This optimized formulation allows for enhanced abiotic stress management. This includes a reduction of oxidative stress through rapid quenching of free radicals in plant molecules. This helps result in improved root architecture which leads to greater efficiency in water and nutrient utilization.
Induced Systemic Resistance (ISR). The active ingredient Fosetyl-Al ignites a plant physiological process called Induced Systemic Resistance. This ISR helps prime the turf for incoming stress from either biotic or abiotic sources. This feature allows for greater turfgrass quality and density during periods of summer stress.
Unmatched disease control. Signature XTRA Stressgard is the ONLY fungicide labeled in Canada to provide control of both Anthracnose AND Pythium root rot. These two diseases are synonymous with plant stress and are among the most challenging to manage.
These cumulative attributes make Signature XTRA Stressgard an ideal candidate to anchor your fungicide program during summer months. This new formulation and accompanying label also allow for maximum end-user flexibility. The labelling for Signature XTRA Stressgard now permits 7-day reapplication intervals during the season at the low labeled rate of 60 g/100m
2
. Additionally, the formulation is tank-mix compatible with all other Stressgard materials including Mirage Stressgard, Exteris Stressgard, and Interface Stressgard.
Protip
: To reap the most rewards of this product, consider extending the benefits of Signature XTRA Stressgard to your collar and approach areas. These areas receive substantial mechanical traffic as well as golfer play. These areas also tend to serve as 'run off' zones that create an ideal environment for the downward spread of Pythium blight.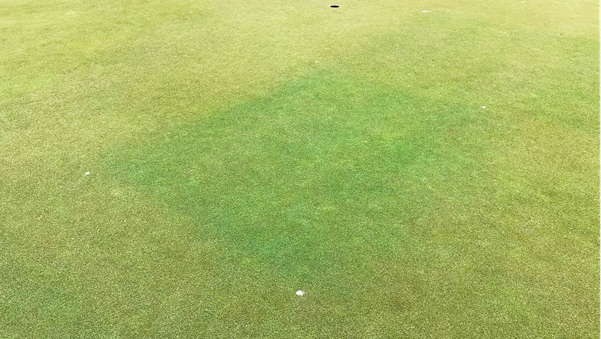 Figure 1. Experimental plots treated with the combination of Signature XTRA Stressgard (120g/100m
2
) and Exteris Stressgard (140 ml/100m
2
) are providing exceptional quality so far in 2018. Photo – Jesse Benelli, Bayer.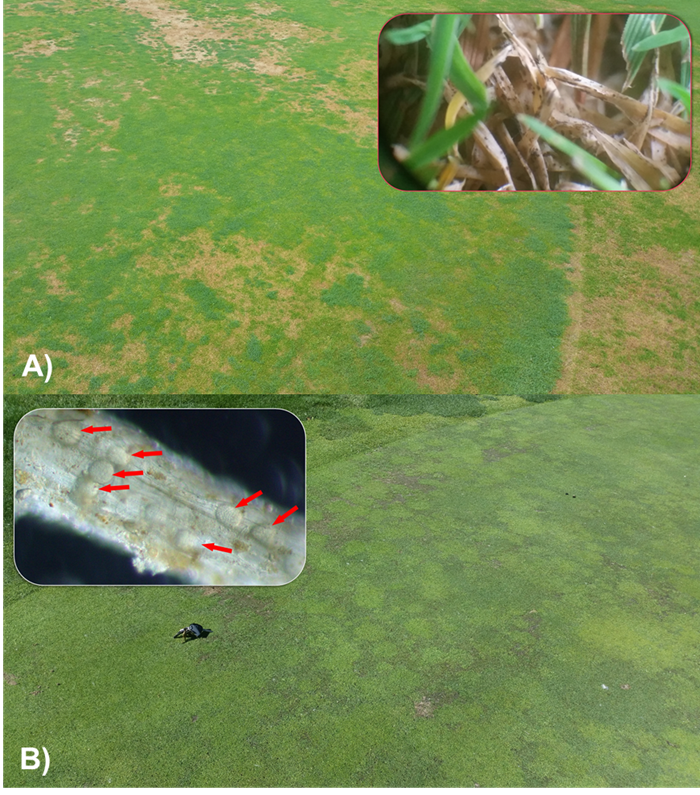 Figure 2. Signature XTRA Stressgard is the only fungicide marketed in Canada that provides control of both Anthracnose (A) and Pythium Root Rot (B). Photo – Jesse Benelli, Bayer.
Always read and follow label instructions.