Product Overview
Preventative control of European chafer, Japanese beetle, and black turfgrass ataenius grub larvae. Also provides suppression of European marsh crane fly larvae (leatherjackets).
Key Features
• Proven performance on grubs.
• Wide window of application.
• Strong residual soil activity.
• Low use rates.
• Low risk to applicators and non-target organisms.
• Low environmental impact including low mammalian toxicity.
• Low to no odour.
• First and most effective insecticide in the chloronicotinyl class 4 insecticide group.
Application Rates
Turfgrass: golf courses, sod farms and lawns (home, business, office complexes, shopping complexes, multi-family residential complexes, airports, cemeteries, parks, playgrounds and athletic fields)
For Control of the Larval Stage: Japanese beetle, European chafer, black turfgrass ataenius
For Suppression of the Larval Stage: European marsh crane fly larvae*
10 packets/1.2 ha
or
1 packet/1200 m2
For optimum control, make application prior to egg hatch of the target pest(s). Consult your local Agricultural (Horticultural) Advisor for more specific information regarding timing of application.
* For suppression of early fall larval stages of crane fly (larvae known as leatherjackets) apply Merit Solupak Insecticide to turfgrass areas known to be infected with leatherjackets. Application timing should commence when adult crane flies take flight in August and September and begin laying eggs.
Best Practices
For optimum control, irrigation or rainfall should occur within 24 hours after application to move the active ingredient through the thatch. On golf courses, irrigate treated areas following application. Avoid mowing turf or lawn area until after irrigation or rainfall has occurred so that uniformity of application will not be affected. Apply Merit Solupak Insecticide only once per year as directed by this label. If an application of Merit Solupak Insecticide was applied to a turfgrass area earlier in the summer season for Japanese beetle or European chafer or black turfgrass ataenius, do not re-apply for leatherjacket suppression in the same year.
Application rates and delivery
// Active Ingredients imidacloprid 0.75%
// FRAC Code 4 insecticide
// Group systemic
// Mode of Action wettable powder in water soluble packets
// Signal Word caution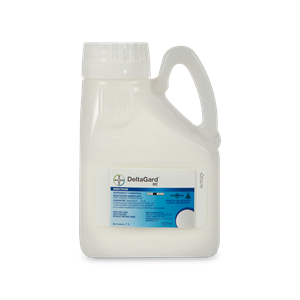 Insecticide
DeltaGard SC
Suspension Concentrate
A highly effective, fast acting contact insecticide used at...
See product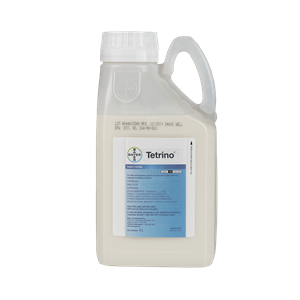 Insecticide
Tetrino
Suspension Concentrate
Tetrino simplifies insect management programs by providing...
See product