Esplanade + Navius Flex Bare Ground Program
Get flexible vegetation control and save when you combine the power of Esplanade and Navius Flex.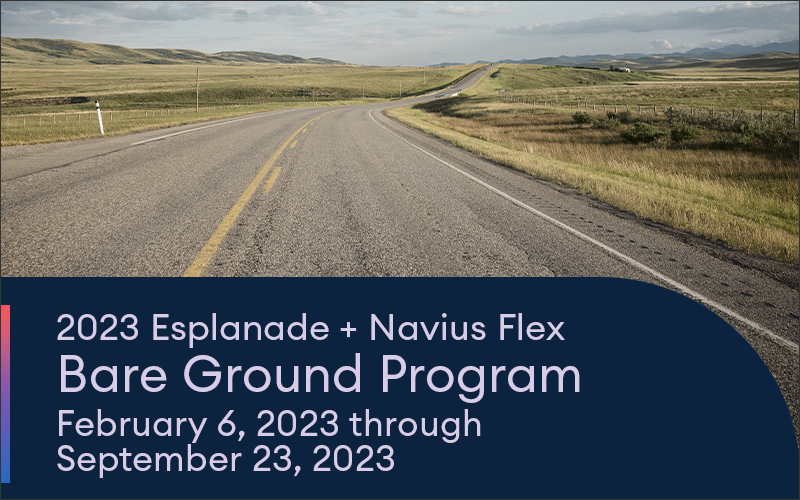 Tank mixing Esplanade® and Navius® Flex provides proven residual control of resistant kochia and 110 other hard-to-control grass, weed and brush species. Applicators will receive a $1,600 year-end rebate for each combined purchase of 24 L of Esplanade plus one case of Navius Flex.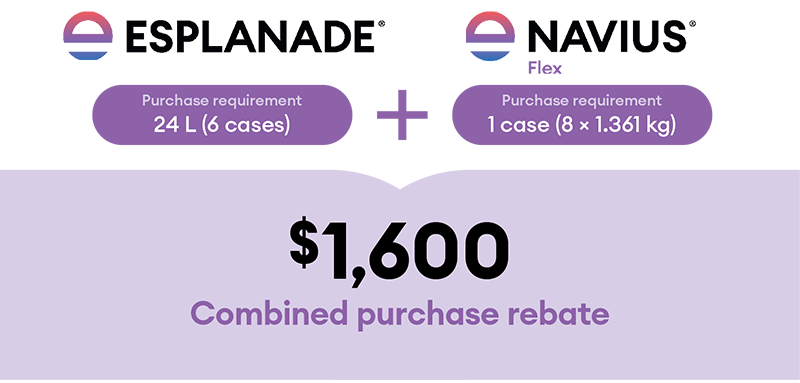 Minimum purchase of 24 L Esplanade plus 1 case of Navius Flex in order to qualify for the rebate described.
Rebate payment calculation
At the end of the Program Promotional Period, eligible purchases will be verified by means of Envu's Agents sales reports or by submission of applicators Envu product invoices.
Rebate payment date
Rebate payable by December 2, 2023.
Terms and conditions apply.
Promotional period:
February 6 – September 23, 2023 The Program is subject to product availability. Envu's interpretation of the Program is final.
Contact us for any questions you may have.
ALWAYS READ AND FOLLOW PESTICIDE LABEL DIRECTIONS. Esplanade® and Navius® Flex are trademarks owned by Environmental Science U.S. LLC or one of its affiliates. ©2023 Environmental Science U.S. LLC. All rights reserved.